Wi School, international Montessori schools Paris 9
Bilingual pre-school and elementary school for children aged 2 to 12 years old
Wi School Paris 9,
2 rue Thimonnier, 75020 Paris
Director: Anne de Villeneuve
Tel : +33 (0) 1 56 92 14 36
Mobile : +33 (0) 7 81 21 08 26
questions@wi-school.com
Since 2008, Wi School has welcomed international families to Paris by offering a completely bilingual learning environment, with a focus on individual learning and international community
Wi School is located in the heart of 9th arrondissement. We currently have four classes, welcoming students from 2-12 years. Children benefit from access to a shared garden, and have daily trips to Park Montholon and Square d'Anvers.
Level: Nursery, preschool, and elementary
Number of classes: 4 classes: 2 classes for 3-6 years old, 1 class for 7-9 years old and 1 class for 9-11 years old.
Pedagogy: Montessori Bilingual
Number of children: 60
Age of the children: 2 to 12 years old
Surface of the premises: 380m²
School days: – Monday, Tuesday, Thursday & Friday, from 8.20 am to 4.15/30 pm
After-School Care: every day from 4.30 to 6.00 pm
Lunches: provided on site, lunch box possible.
Extra-curricular workshops: every Wednesday from 8.30 am to 6.00 pm
School holidays campus: during all school holidays (except Christmas)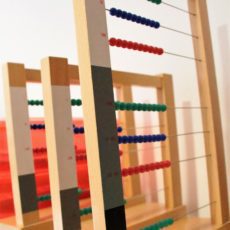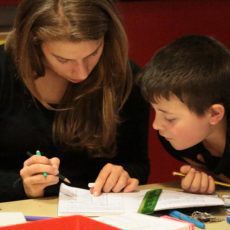 For any information or making an appointment, please fill out the form below, specifying the age of your child, our director will be happy to answer you as soon as possible.